Dealer Portal - 24 Hour Access
As part of our commitment to continuous education, Perfect Fit Closets has established free training tools that are accessible 24 hours a day. With the growing number of Dealers, our Portal fulfills the requirement for on-line tutorials.  Each section of our portal includes a plethora of content and videos to help owners, purchasers, designers, and installers. With the support and solution documented, our Authorized Dealers are able to demonstrate industry knowledge with confidence at all times.
Our PODS training program will provide a thorough overview of each of the sections listed below that consist of our entire team's knowledge from start to finish. After each section of completion, Authorized Dealers and Team Members will be awarded a training certificate to signify that you have completed the Perfect Fit PODS program which may be transferable to other companies.
Sales
Product Knowledge
Marketing
Design Software
Installation
2020 Design Software Webinars
Perfect Fit Closets is proud to offer continuing 2020 Design education and support for all of our dealers through our online webinars that are available twice a week. In our Webinars we cover everything from starting the first designs to tips and tricks for speed building. Questions are always welcome.
We believe that closet education is the strongest tool we can equip our dealers with, and this is why we have a dedicated support team with industry knowledge and expertise to provide live 1 on 1 support for all design needs. We are here to simplify the learning process every step of the way.
2020 Virtual Reality Design Software
Our design program has been custom developed with all design skill levels in mind. The layout allows for easy selection of components, colors, accessories and profiles. While allowing you, the designer, the freedom of adjustability without losing your design.  As you design your space a cost price is automatically generated. Plus, the program provides you quick access to information helpful to your install team.
A great design tool helps sell the project. Giving a visual tool that is fun, flexible and robust to your client to view their space through, will convince them that you are the company they want to spend their money with. Allow them to visualize the requested designed area through 360 virtual reality goggles and or get the full experience through a moveable PC rendering.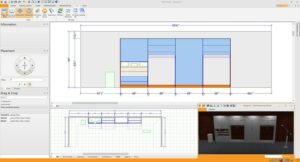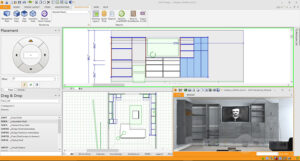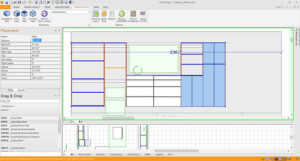 View 360-Degree Panoramas